31 March 2012 at 20 h 59 min | Latest news from Paradis Plongée | No comment
Today, after a nice dive with turtles at the Diamond Rock (ok, this is rather usual), we met a school of dolphins on the way back, in the bay of Sainte-Luce. They were about fifty. A nice suprise for our divers! We followed them a few minutes before each other got back on his track!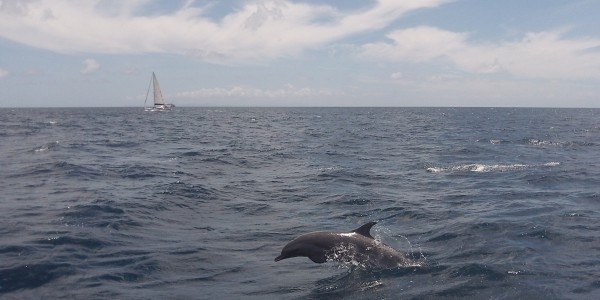 But there is more! Last week we had already made an extraordinary meeting : a whale and its calf! The baby put on a show especially for us, jumping and jumping above water. Of course, we change our route to approach them and could follow them a few minutes.
I hope you will be the next to enjoy this with Paradis Plongée!
See you soon,
Fred